Weight Loss Procedures
Gastric band (insertion and reversal)
Gastric Sleeve (tube gastrectomy)
Roux-en-Y gastric bypass
Biliopancreatic diversion
Weight loss revision surgery
Apronectomy and skin reduction surgery
Upper & Lower Gastric Procedures
Gastrointestinal surgery (including haemorrhoid surgery)
Acid reflux (GORD) surgery
Gastrointestinal cancer surgery
Diagnostic Procedures
Endoscopy (gastroscopy and colonoscopy)
General Surgery Procedures
Hernia surgery
Gallbladder (stones, cholecystecomy)
Appendicectomy
Division of adhesions
Diagnostic laparoscopy
Skin cancer and minor flap surgery
Vasectomy
Ingrown toenail surgery
Pilonidal sinus surgery
Lumpectomy
Scar revision surgery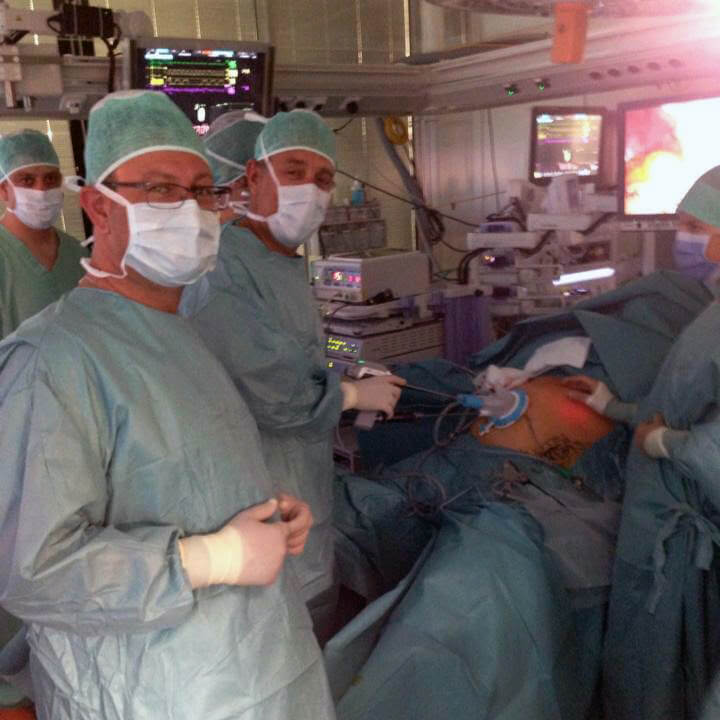 Minimally Invasive Surgeon
Dr Ozmen is passionate about minimally invasive "key hole" surgery, which offers faster recovery time and less post-surgical pain, and has performed over 3,000 laparoscopic operations; with over 1,000 of them in weightloss and bariatric surgery (including lap band surgery, sleeve gastrectomy, gastric bypass, and revisional procedures for failed bariatric surgery performed elsewhere).
Specific Areas of Experience:
Minimally invasive laparoscopic ("key hole") approaches to surgery
Weight loss and bariatric surgery (particularly gastric sleeves)
Acid reflux and GORD surgery for unbearable reflux
Gallbladder (cholecystectomy) surgery
Hernia surgery
Endoscopy (Gastroscopy and Colonoscopy)
Hobbies:

In his spare time, John enjoys travelling, musicals and opera, and motor sport. He is a recent father.
Need help financing your surgery? MediPay specialise in payment plans for medical and surgical procedures. This might be an option if you are looking for a way to finance your procedure.